1,507 results
And I wanted to ask: if you are non-binary, born AFAB, and you only like boys, would that be straight?

Well I'm back on this site lol, prob won't be active Anyway, I'm transmasc I think but at the same time I feel really fem so I decided to BECOM

TW: discussions of sexism, misogyny, homophobia, and death I feel sick to my stomach. Roe v Wade was just overturned. For those of you who don't live

OK, SO HERE'S MY RELATIONSHIP STUFF. IF SOMEONE, BOY OR GIRL, WERE TO CONFESS THEIR FEELINGS FOR ME, DEPENDING ON THEIR PERSONALITY, I WOULD PROB AC

The main purpose of this post really is to see if theres anyone out there that can relate in any way to me or if theres a certain label for how i feel

you get stared at no matter what bathroom you go into *sad genderqueer noises*

Name: Sealy or Gel, you can call me either you want :3 Pronouns: She/Her Gender: Female Sexuality: Asexual & Aromantic Age: 14 Nationality: Chinese-Am

So Cyrus, one of my non binary OCs, got turned into a stuffed animal Here they are Hope you like Cyrus Also I hope this counts as "user art" since

Ok so I've been looking at a lot of genderfluid tiktoks and I'm like "damn that's very relatable" Now I realize how fluid my gender is. But I don't re

Comment a flag I should do

Hey, I'm researching for a (possible) video about the LGBTQ+ acronym. Are there any identities people in this community want me to cover, or any thing

I would like to send some fanarts before LGBTQ+ pride month is over ART NOT MINE AL RIGHTS ARE RESERVED FOR THE ARTIST

So I made this bracelet for my friend that was the Bi flag pattern and now i'm making a bunch of those so i was wondering if any ya'lls wanted me to d

This guy as LGBT in media https://thequarry.fandom.com/wiki/Dylan (he shares the first same-sex kiss in supermassivegames)

I don't think a lot of people will remember me because I was inactive for some months, but uhh howdy i'm Jax and I do art mostly of my OCs! I fig

Hell I'm HotwheelsSilverStar97 also used be known as hotwheelsfan8 I could possibly be pansexual bisexual and omnisexual or gay but also a question ca

Name: Cel Pronouns: any, although I don't know much about neos Gender: gender free (it's basically "who cares about my gender" and "wait, u feel a gen

This is just something small I did, I think the colors are more accurate this time. (this is kinda lazy for me lmao) More coming soon!

On the code of conduct it says something about not lying, so does that mean your not allowed to lie?

Please note that we have added a note in our Code of Conduct that users may not edit or otherwise change their comments and messages to alter the cont

I just read the update of the code of conduct and the last code says: No attempts to silence differing views on content or the topic. I really don't w

Soooo I've been questioning my sexuality lately, I feel sexual attraction, but those feelings become repressed due to sexual trauma I've had in th

What are some the prettiest flags on the community?
Related Community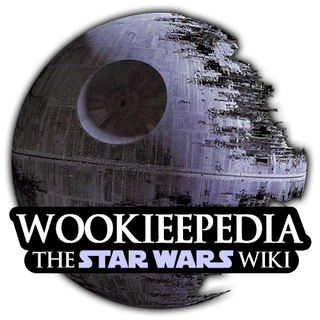 movies
100K
Pages

100K
Images

1
Video
Wookieepedia is a wiki-based online encyclopedia that contains detailed information about the Star Wars universe, including movies, books, video games, characters, locations, technology, weapons, vehicles, and everything in between. Founded in 2005, Wookieepedia has over 175,000 articles, covering everything from the…
View More Wikis